The funeral of actor Ray McAnally takes place in the Pro-Cathedral in Dublin.
Family, friends and fans turned out at Saintt Mary's Pro-Cathedral in Dublin to pay their final respects to of one of Ireland's greatest character actors Ray McAnally, who died suddenly of a heart attack at his home. The chief celebrant at the requiem mass was Father Dermot McCarthy. It was concelebrated by Ray McAnally's friend, the Bishop of Kilmore Frank McKernan.
Father McCarthy recalled that Ray McAnally demanded perfection of himself and in others,
If you can't do the job well Ray McAnally would say, then you shouldn't take the money.
The chief mourners at the mass were Ray McAnally's wife Ronnie Masterson, and children Conor, Aonghus, Moira and Niamh. They were joined by friends and stars of stage and screen including film director Neil Jordan, singer Joe Dolan, theatre director Joe Dowling and actors Cyril Cusack, Geraldine Plunkett and John Kavanagh. President Hillery was also represented.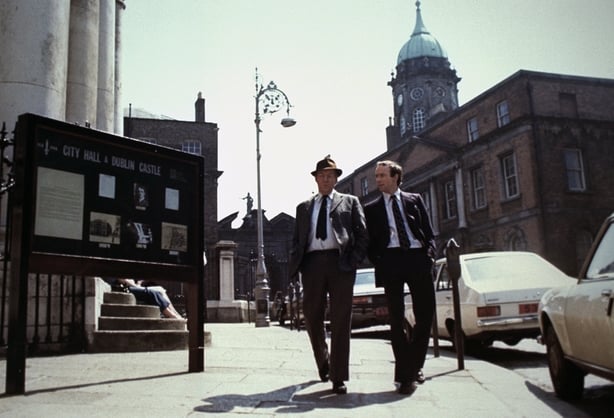 Ray McAnally and John Kavanagh in RTÉ drama 'The Burke Enigma' in 1978.
After the mass the funeral cortege stopped briefly outside the Abbey Theatre as a final tribute to the actor, who was a life member of the Abbey, in recognition of his services to the Irish theatre. The funeral procession then moved on to Glasnevin Cemetery.
An RTÉ News report broadcast on 19 June 1989. The reporter is Lorna Donlon.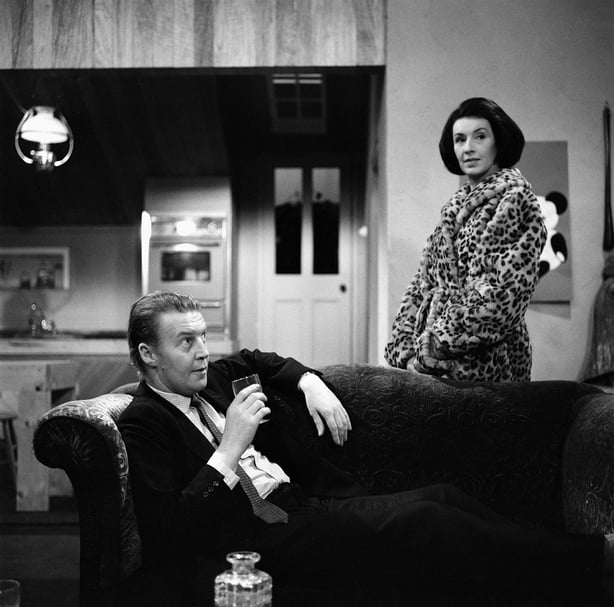 Ray McAnally and Blanaid Irvine in a scene from the RTÉ drama 'A Fiend at My Elbow'in 1965.