Fifteen year old Mark Lande is an award winning computer whizz kid from Cork.
For the second year in a row, Mark Lande has won the supreme award in the All Ireland Schools Competition run by Memory Computer.
Mark developed a computer programme for builders designed to reduce the workload and streamline the production of components used in the construction of timber frame housing. Last year, his winning project was on the subject of teaching Morse Code on computer.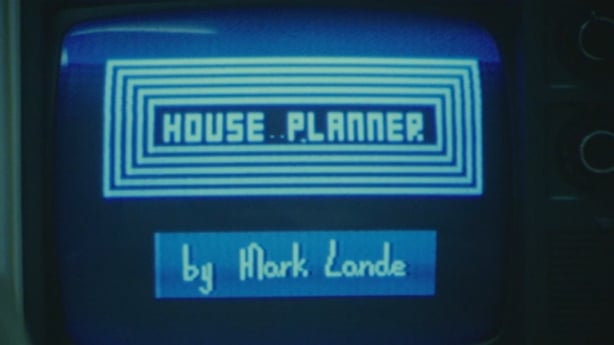 Mark explains that to begin with he knew very little about timber frame houses so he had to do a lot of research.
The judges were very impressed by Mark's project as timber frame construction is still relatively new in house building in Ireland.
Builder Noel Parkes from Cork approached Mark looking for help and is now able to price and spec a project within a matter of minutes, a task that would previously have taken days.
The savings in that must be colossal.
Mr Parkes believes that Mark's programme has great commercial potential.
While Mark has gained awards for his computer work, he has still to decide on his future career path.

An RTÉ News report broadcast on 16 May 1984. The reporter is Tom MacSweeney.