Ireland beat England in the Five Nations Championship at Lansdowne Road in Dublin.
Despite the cold weather, 47,000 rugby enthusiasts turned out to watch the international match at Lansdowne Road, where Ireland beat England 12-7.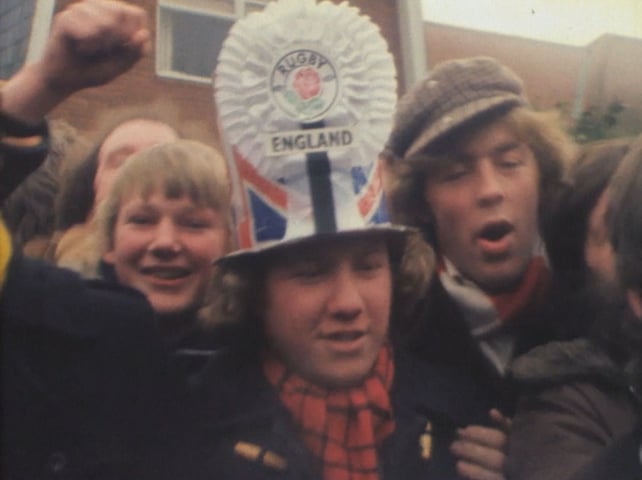 A large contingent of supporters came from the north of Ireland. Trains from Belfast to Landsdowne were packed to capacity and an extra train had to be laid on.
Security was tight following a bomb scare and gardaí searched bags before spectators entered the stadium.
It was a scrappy match and Ireland got very little possession. Luckily, England did not capitalise on the mistakes made by the Irish team.
We won, it's the main thing.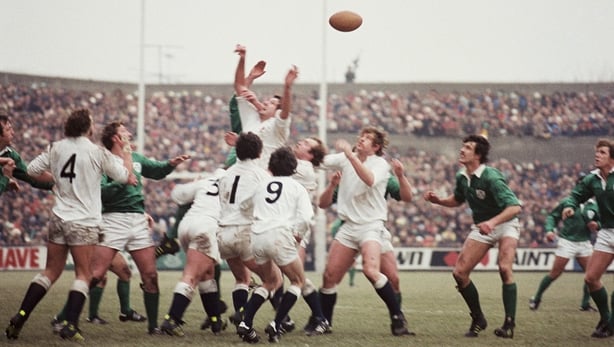 Rugby: Ireland v England at Lansdowne Road, 1979. Photo by Eve Holmes
The Irish win was mainly down to the performance of Tony Ward who contributed eight points to the final score. But an English woman is in no doubt that the best team won on the day.
It was a great match, Ireland deserved every victory they got, England were awful.
An RTÉ News report broadcast on 17 February 1979.