Dublin looks set to lose Smithfield Market where livestock and goods have been bought and sold since the 17th century.
At a Dublin City Council meeting on 5 February 1979, Dublin Corporation approved a proposal to close Smithfield Market for the sale of animals, hay and straw, with effect from Monday 2 April 1979.
The area of Smithfield Market includes Smithfield, North King Street, Red Cow Lane, New Church Street, Haymarket, Arran Street West, Phoenix Street, Bow Street, May Lane, Queen Street and Hendrick Street.
The market was established in 1665 for the sale of straw, hay, sheep, cattle and pigs. One wonders how apparently innocuous transactions such as these could have offended the sensibilities of upper-class women, or 'ladies of quality' as they were called back then. Or was something else going on that they did not wish to see? Either way, what we do know is that a subway passage existed between Smithfield and Queen Street, because
It wasn't considered decorous or proper that they should be seen walking across the courtyard here.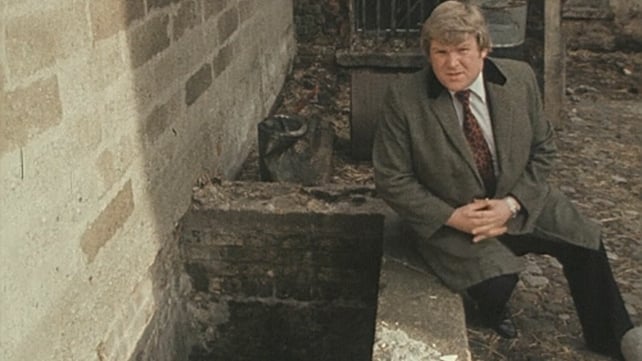 Derek Davis at Smithfield tunnel (1979)
One of the reasons for closing the market according to Dublin Corporation, is that there have been no sales here for the last seven years. CH Dodd & Co. have been selling hay and straw in Smithfield since 1750, and at present are the only company still trading there. Proprietor John Sweeney hopes that he will not have to move premises, as there is still a demand for his products, even in the age of the car,
There's more horses now on the Dublin street than I can remember this last 20 years...I'd be very sorry to see it going.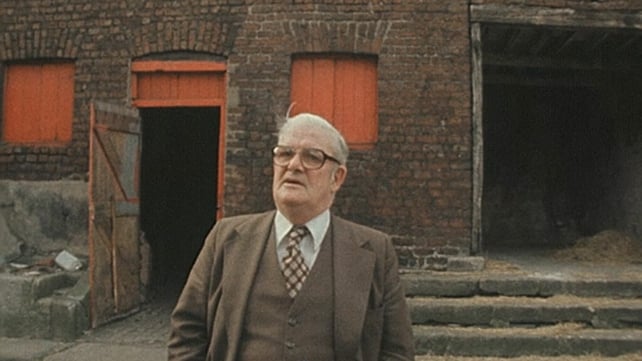 John Sweeney, Smithfield (1979)
An RTÉ News report broadcast on 9 February 1979. The reporter is Derek Davis.