The European Single Market will guarantee the free movement of goods and bring an end to current cross border traffic and controls.
Border crossing queues are to become a thing of the past in the new year with the advent of the Single European Market and an end to cross border checks between the twelve member states.
The advent of the single market will effectively mean the closure of all our customs posts in their current form.
From 1 January 1993, free movement of people and traffic between European member states will mean that private motorists will be able to drive from Belfast to Berlin without official hindrance.
The Single European Market also brings about the withdrawal of restrictions on the amount of purchases private travellers can make when moving between member states. However, there are European Community guidelines and if these are exceeded, motorists may be asked to prove that the goods are for private use and not for commercial sale. For businesses, the new borderless European market will mean an end to long queues of trucks for inter-community traffic.
Brendan Coughlan, Surveyor of Customs, explains how the new free movement will operate.
Inter-community traffic, traffic from Northern Ireland to the South and South North, that will move freely.
Authorities also hope that the new rules will put an end to the demand for smuggled goods as prices between North and South level out.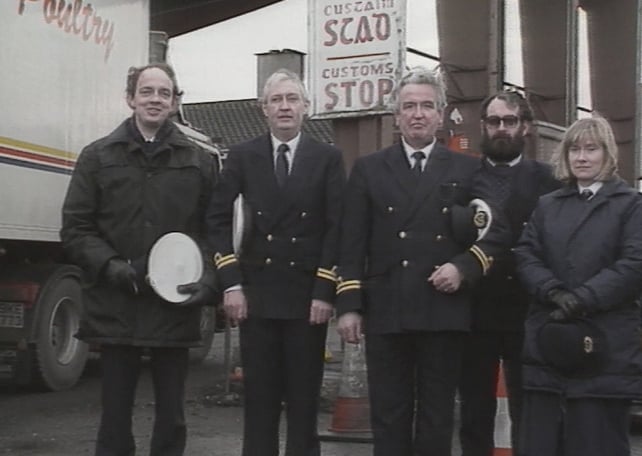 Border Customs Officers (1992)
The open borders policy means an end of an era for Border Customs Officers, who will now be assigned to new roles. One officer based in Dundalk recalls the many changes that have taken place along the border over the years including the days of the triptyque where every journey across the border was recorded, and the technological developments that have come with the introduction of computerised systems.
The advent of the single market will also mean the end of the road for the Customs Clearance Agents especially smaller firms who will now have to diversify services to find work for their employees.
An RTÉ News report broadcast on 22 December 1992. The reporter is Brendan Wright.