Gay Byrne says goodbye to listeners of his morning radio programme with a final live Christmas Eve show in Dublin city centre.
The Gay Byrne Show ran on RTÉ Radio One from Monday to Friday for twenty five years.
Broadcast live from St Stephen's Green in Dublin on Christmas Eve in 1998, Gay Byrne spent his final broadcast on the streets of Dublin with his adoring fans.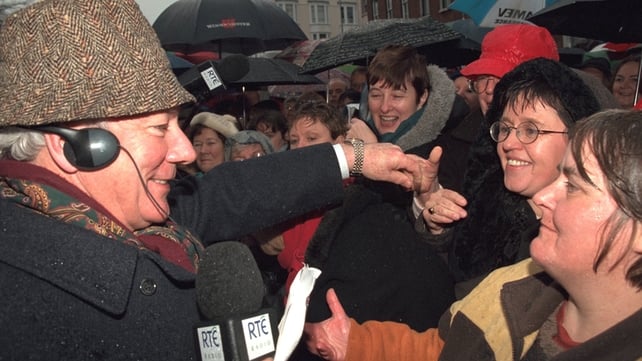 Gay Byrne meets his fans on the final 'Gay Byrne Show' (1998)
Gay Byrne stressed that today's show was a tribute to his listeners who helped make him Ireland's number one radio star.
Gay Byrne was joined by Sonny Knowles who led the public in a rendition of 'Dublin Saunter'.
The show came to an unbelievable end when Gay Byrne was arrested by Gardaí Pat Shortt and Jon Kenny also know as the comedy duo D'Unbelievables for causing a traffic obstruction.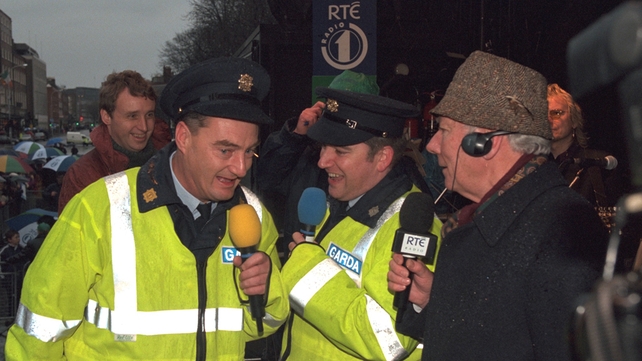 Gay Byrne gets in trouble with the Law, also known as D'Unbelievables (1998)
An RTÉ News report broadcast on 24 December 1998. The reporter is Teresa Mannion.