A 57 year wait ends for Galway who are All Ireland Hurling Champions again.
64,895, the largest attendance at an All Ireland Hurling Final in eight years, was in Croke Park to see Galway triumph over Limerick. Galway seemed to be comfortably in control of their destiny for much of this final but in the end, had only three points to spare over Limerick and goalkeeper Michael Conneely was the match hero.
The Tribesmen had the better start and following goals from Bernie Forde and PJ Molloy led by 2-01 to no score after just ten minutes. An Eamonn Cregan goal got Limerick off the mark but some nice scores from Galway including a fine John Connolly point kept them ahead coming up to the interval. The half time score was Galway 2-07 Limerick 1-05.
Galway keeper Michael Conneely made a fine save from Joe McKenna with Galway 7 points ahead in the second half. Limerick pressure finally told with a Joe McKenna goal reducing the deficit to just four points. The tension for Galway supporters was increasing when an Eamonn Cregan penalty brought Limerick back to within two points. Another save by Michael Conneely saw the ball swept down field and Galway substitute John Ryan pointed to make the score Galway 2-15 Limerick 3-08.
When Limerick's Eamonn Grimes drove a shot wide it looked like it would finally be Galway's day.
Well the history books, the piseógs and everything said that Galway wouldn't win an All Ireland. Right now they look as if they are on their way.
Scenes of incredible excitement greeted the final whistle and captain Joe Connolly accepted the Liam McCarthy cup as Galway became All Ireland Hurling Champions for a second time.
The final score was Galway 2-15 Limerick 3-09.
The All Ireland Hurling Final broadcast on 7 September 1980. The commentator is Michael O'Hehir.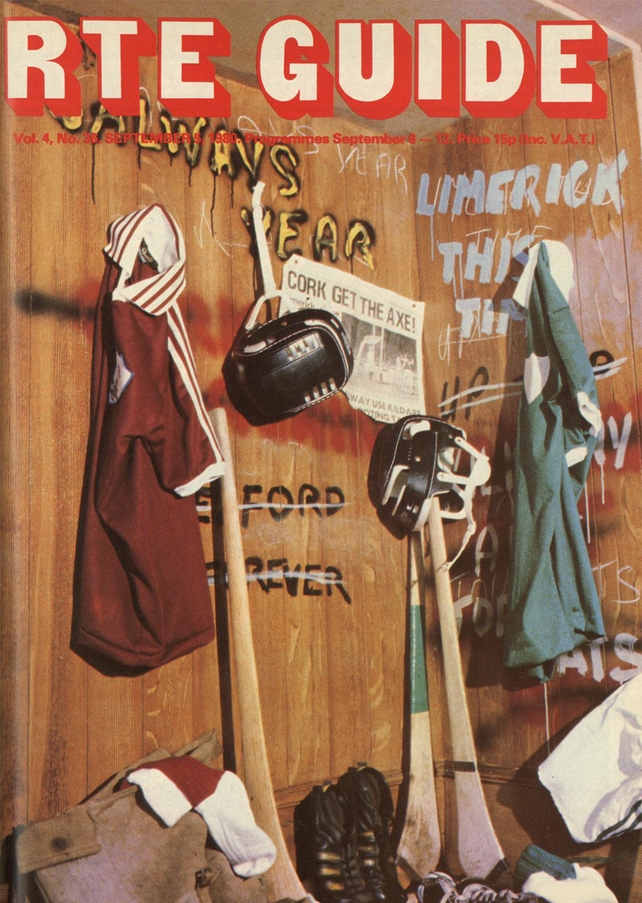 RTÉ Guide 5 September 1980 Hurling All Ireland Final