A fleet of boats and yachts of all shapes and sizes celebrate Dublin's 1000th birthday.
The River Liffey was a sea of colour as a flotilla of vessels took to the water to mark the Dublin's millennium year.
The biggest flotilla since 1014
The parade comprising Viking longboats, yachts and other craft, was reviewed by Dublin's Lord Mayor Ben Briscoe. The flotilla was destined for the Matt Talbot Bridge. All proceeds raised from the charity event were donated to Saint Vincent de Paul.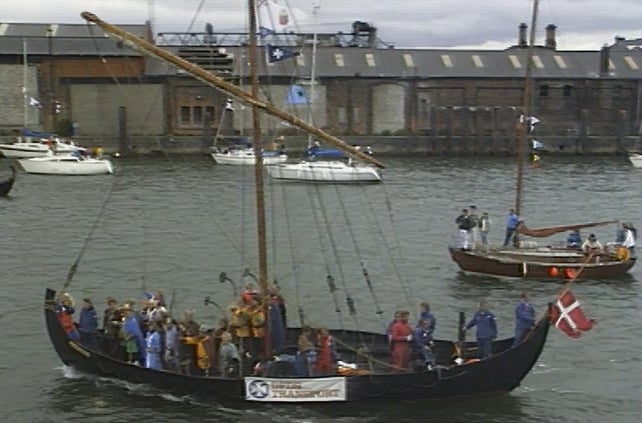 Viking Longboat
Participants in the flotilla came from Denmark, Norway and the Isle of Man.
An RTÉ News report broadcast on 17 July 1988. The reporter is Don Cockburn.