The weekend long party celebrating Dublin's 1000th birthday continues.
The official birthday celebrations for Dublin's millennium got underway at the Mansion House when the Lord Mayor Ben Briscoe and other city officials and councillors including Minister for Labour Bertie Ahern and Dublin City manager Frank Feely, led the assembled crowd in a rendition of Molly Malone.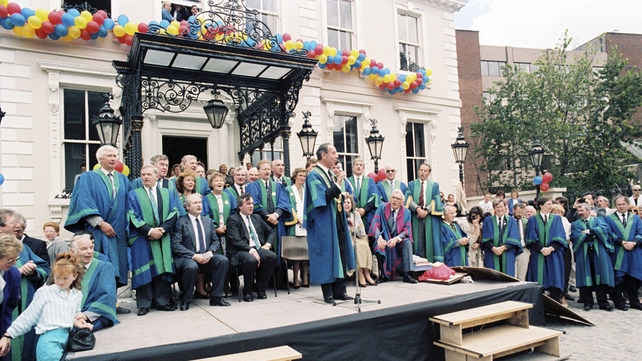 The Lord Mayor cut a very special birthday cake made by Bewley's bakery. The 14 foot cake was created in the shape of a Viking longship, complete with a sail, masts and shields. The crowd then sang happy birthday to Dublin.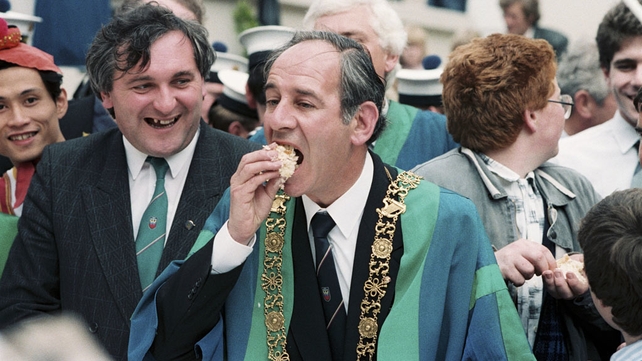 On the previous night the most spectacular event of the Dublin Street Carnival, a firework display, took place in Dublin Bay The fireworks were specially imported from China and launched from 16 pontoons moored almost 600 yards out in Dublin Bay.
An RTÉ News report broadcast on 10 July 1988.