Dublin is losing one of its best known medical landmarks after nearly 160 years of caring for the health needs of the capital.
The Adelaide Hospital was founded at Bride Street in 1839. Twenty years later, the hospital moved around the corner to Peter's Street. The hospital was named after Queen Adelaide, wife of William IV. In those days, the major health problems were smallpox, typhus, pneumonia, and tuberculosis.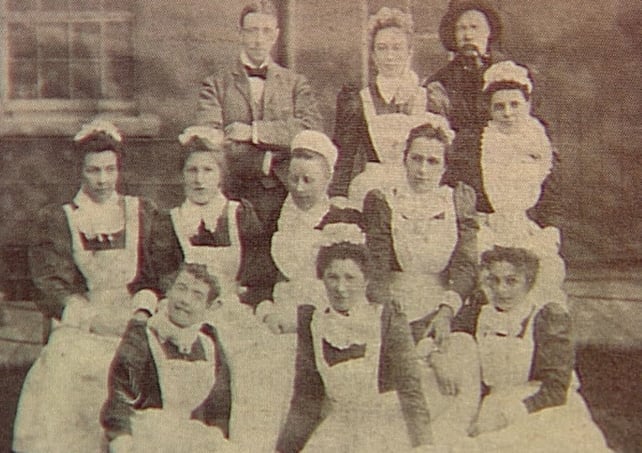 Adelaide Hospital Nurses
The objective of the Adelaide Hospital was to furnish medical attendance for Protestants in distressed circumstances. Patients who regularly subscribed one penny a week were also admitted.
In later years, staff and patients came from all religions and often prayed together in the non-denominational chapel.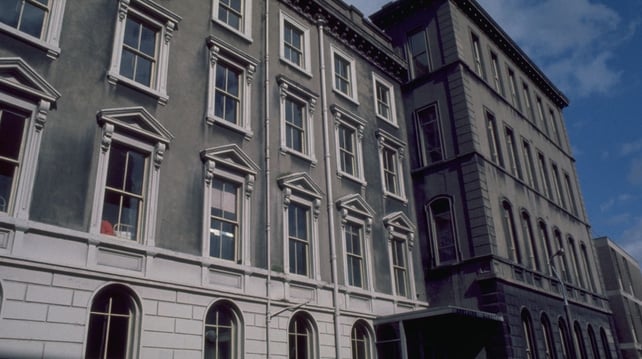 Adelaide Hospital (1977)
The Adelaide has been at the forefront of many medical advances including the first intensive care unit in the Republic of Ireland, the first skin clinic, and it was the first general hospital to set up a gynaecological department and TB ward.
Over the past few weeks, the Adelaide has been winding down operations and now the 180 beds are vacant. The last of the patients have been moved to the nearby Meath Hospital before finally being transferred to Tallaght Hospital which will open its doors on 21 June.
Matron Yvonne Seville has nearly forty years of service at the Adelaide and has many happy memories.
This hospital has such a homely, friendly atmosphere and even though Tallaght is such a beautiful building, the homely atmosphere isn't there and it couldn't be. It's far too big and spread out for that.
An RTÉ News report broadcast on 12 June 1998. The reporter is George Devlin.