A profile of Dr Noel Browne the man who did most to eradicate tuberculosis in Ireland and whose Mother and Child Scheme brought down the first inter party government in 1951.
The final programme in the series 'Report' for 1970 examines the period during which Noel Browne held the position as Minister for Health.
Reporter Patrick Gallagher comments that Noel Browne
Chose to work in the field of the disease which had attacked him and decimated his family.
Elected to the Dáil in 1948, he was immediately given the job as Minister for Health. He embarked on a tuberculosis (TB) eradication campaign. The derelict sanatorium pictured in the report is testament to the success of this campaign.
Today the decaying and crumbling chalets in the disused sanatoria are eloquent witness to the speed and success of his tuberculosis eradication campaign.
During his time as Minister he drained the health budget to build hospitals for community benefit. The sanatoria assisted in accelerating the decline of TB in Ireland.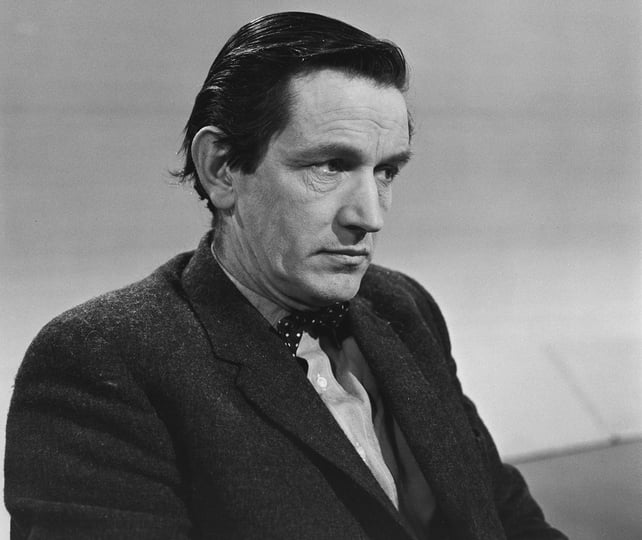 Dr Noel Browne
In this extract Noel Browne talks about his time working at the Newcastle sanatorium in county Wicklow and the influence journalist Harry Kennedy had on him and his work.
'Report' was a series of half hour documentaries. The final programme of the 1970 series was a profile of Dr. Noel Browne.
This programme was broadcast on 17 December 1970.