The Irish Model Soldier Society holds an exhibition at Buswells Hotel in Dublin.
The society was formed in 1958 when five model soldier enthusiasts came together to make model soldiers and other items of military interest.
Irish troops on duty in Lebanon but things are not what they seem. Israeli troops in action against Shiite militia men but it's happening in Dublin and in miniature.
The exhibition will include civilian subjects, fantasy, wargame figures, aircraft, tanks and a special section on the Irish army. Society member Tony Foley describes some of the exhibits on display and how they were made. All members are very interested in military history and it is important that their depictions are correct.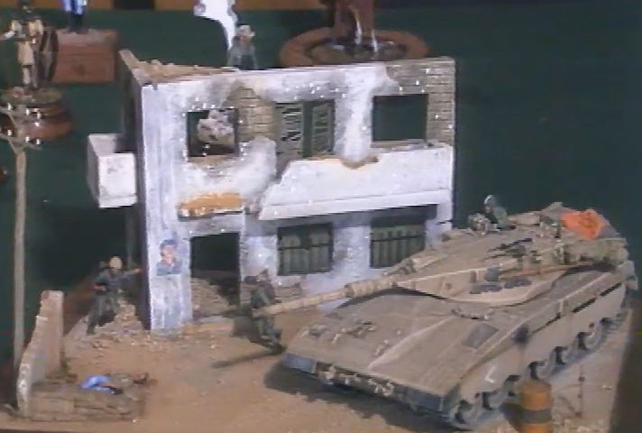 Soldier Exhibition
Realism is one of the most important things about all these models.
An RTÉ News report broadcast on 6 May 1988. The reporter is Vere Wynne-Jones.