Bosco wakes on Christmas morning to find presents left by Santa Claus.
A very excited Bosco is joined by his friends and presenters of the show Frank Twomey and Gráinne Uí Mhaitiú as they exchange and open gifts.
This episode of 'Bosco' was broadcast on 25 December 1987.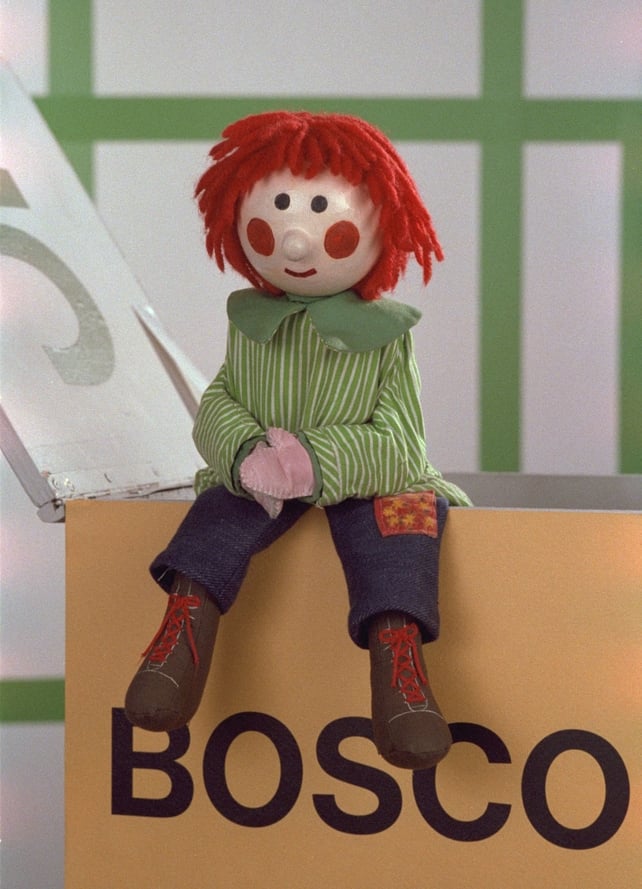 Bosco
The children's programme 'Bosco' began broadcasting as a two-week pilot in June 1979 aimed at pre-school children, with the programme proper scheduled to begin in the autumn of the same year. The show is presented by a 5-year-old pint-sized puppet named 'Bosco' who lives in a box. He is joined each week by a selection of grown-up presenters for fun and games.