Pete Burns is known as much for his exotic hairstyles, make-up and extensive cosmetic surgery as he is for his music.
In the 1980s Pete Burns enjoyed considerable success as the lead singer of the band 'Dead or Alive', best known for their number one hit 'You Spin Me Round (Like a Record)'.
In 2007 Pete Burns was a guest on 'Tubridy Tonight' as part of a promotional tour for his book 'Freak Unique, My Autobiography'.
In this excerpt from the interview, he talks about getting started in the music scene in Liverpool in the 1970s, hanging out in 'Eric's' which was the main club, and his association with his peers like Cherry Vanilla, Iggy Pop, and Johnny Thunders.
Pete Burns recalls spending his first pay cheque on a nose job, done by the same doctor who reconstructed the noses of Cilla Black and Tom Jones. However, it didn't go as planned and he has since undergone a series of seven operations on his nose to reconstruct it.
I'd always said I wanted to change my nose and that's the first thing I did and it went horribly wrong.
Pete Burns is still trying to sort out the results of his lip augmentation which poisoned and almost killed him.
I'm both a victim and a perpetrator of cosmetic surgery.
This episode of 'Tubridy Tonight' was broadcast on 7 April 2007. The host is Ryan Tubridy.
On 5 November 2007, Pete Burns also appeared on an episode of 'The Podge and Rodge Show'.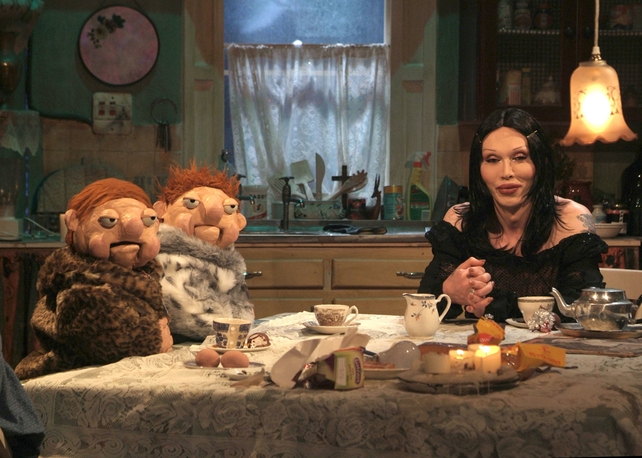 Pete Burns on The Podge and Rodge Show (2007). Photo by Oliver Murphy
On 23 October 2016 Pete Burns died as a result of a heart attack at the age of 57.