Dublin band Aslan perform 'Loving Me Lately' at the Cathedral Club.
'Loving Me Lately' was a single released in 1986 and was one of the tracks on Aslan's 1988 debut album 'Feel No Shame'. The single was re-released in 1988 and reached number 20 in the Irish Singles Chart.
Megamix was a weekly music programme for young people that ran from November 1986 to April 1988.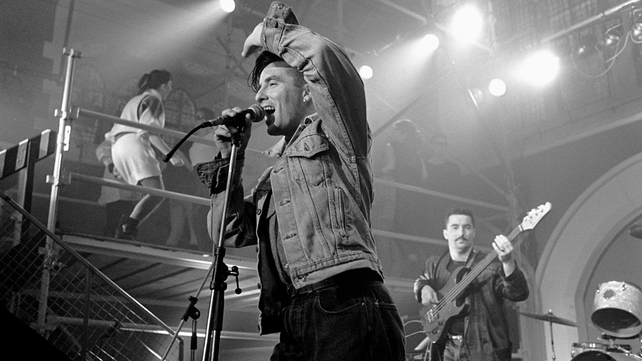 Aslan perform on Megamix 1986
This first series of 'Megamix' was recorded in front of a live audience in Dublin's Cathedral Club, formerly the old Synod Hall of Christ Church Cathedral and was presented by Flo McSweeney and Kevin Sharkey. The programme provided a mix of live music performances from Irish and international bands. The series was produced by RTÉ in association with Frontier Films.
This episode of Megamix was broadcast on 5 December 1986.