In Milltown Malbay Joe Ryan has gone from candlestick maker to mobile milking machine inventor.
County Clare is known for its small farm and small bogs. However, sustaining a living on these small holdings can be challenging. Joe Ryan is hoping to improve the livelihood of local small farmers through his inventions.
He's a sort of professional inventor working to local needs.
Speaking to Newsround, Joe explains how he is meeting a need from the local people. In doing so, he is providing employment to local men, employment which is scarce in county Clare.
Fr Harry Bohan, part of the local Enterprise Unit in the Shannon Development Company is of the opinion that the education system is too heavily focused on academic development, rather than developing practical skills that can be put to use in the local area.
One of Joe Ryan's inventions is a mobile milking machine..
A case of the milking parlours going to the cows.
The machine is powered directly by a tractor and therefore requires no electricity. Joe invented the machine following a long ESB blackout about four years earlier. The patented machines now sell for around £470 complete with milking buckets.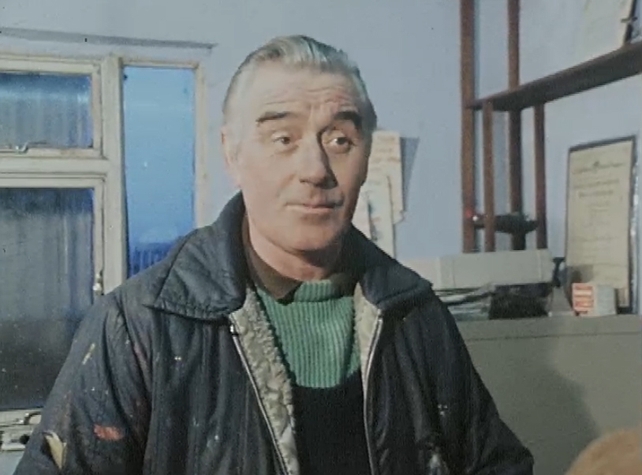 Joe Ryan Inventor (1977)
Joe's business is very much a family affair with his wife Mary looking after the book-keeping, with some clerical assistance from his niece Claire. Prior to inventing the mobile milking machines, Joe was making metal candle holders at 30p each. Now he employs 14 people and has an annual turnover of £100,000.
Joe Ryan was able to get his business off the ground with business advice from the Shannon Development Company and grants of almost £6,000 from the Industrial Development Authority (IDA). This support for local initiatives has paid off.
Another invention in the pipeline is the small man's turf cutting machine. Again this is meeting a local need. Milltown Malbay is home to a turf burning ESB plant. Joe has spotted a gap in the market. While the ESB plant can handle 30,000 tonnes of turf a year, they only get 5,000. According to Bill Ryan, Supervisor at the ESB generating station, the plant could do with a lot more turf and he believes that Joe's invention will help address the gap in supply.
Joe Ryan hopes that his invention will increase output tenfold by lowering the time it takes to cut the turf. Again this technology is powered by a tractor.
The machine will keep cutting away until the operator again throws the switch and stops it.
The hope is to sell the machine for about £800 to £900 and will cater for the small bog cutters.
I wouldn't say there's a lot of money it but there's a lot of satisfaction in doing something and see the thing work. There's a lot of pride in it.
This 'Newsround' report was broadcast on 6 February 1977. The reporter is Brendan O'Brien.