As the Super Bowl approaches Shay Healy meets the Dublin Celts to find out about the increased interest in American Football.
At Sports Gear on Capel Street in Dublin Shay Healy gets kitted out at a cost of around £400. Back in the grounds of RTÉ he takes part in a training session with the Dublin Celts.
In response to the growing interest in the game, the Irish American Football League has been established. According to the Dublin Celts manager Joe Moore, there are eight fully kitted teams in the country. Channel 4 and RTÉ 2 are screening action from the NFL every week, which has increased the interest in American football in Ireland.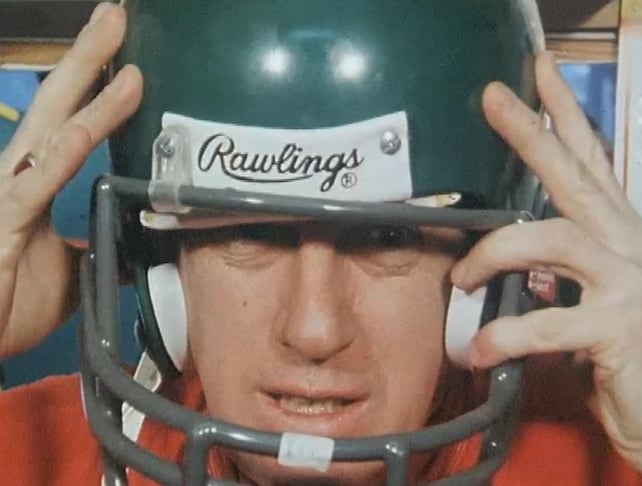 Shay Healy American Footballer (1987)
Shay Healy will be shouting for the New York Giants in the Super Bowl and is all set for the game with a big basin of popcorn, corn chips and beer.
This episode of 'Evening Extra' was broadcast on 23 January 1987. The reporter is Shay Healy.