Ireland are sending a five-man bobsleigh team to Nagano in Japan to compete in the Winter Olympics.
The bobsleigh team comprised of Jeff Pamplin, Terry McHugh, Peter Donohue, Simon Linscheid and Garry Power. Ahead of the games, Ryle Nugent and Sallie McCardle met the team in Innsbruck, Austria and spoke to their manager Pat McDonagh.
Pat McDonagh talks to Ryle about the origins of bobsleigh in Ireland and the calibre of athletes on the Irish team. Terry McHugh, brakeman with the team, talks about what attracted him to the sport. Terry McHugh also represented Ireland in the javelin at the 1988, 1992, 1996, and 2000 Summer Olympics.Terry McHugh went on to be the flag bearer at the 1998 Winter Olympic Games.
This episode of 'The Grip' was broadcast on 23 January 1998. The reporter is Ryle Nugent.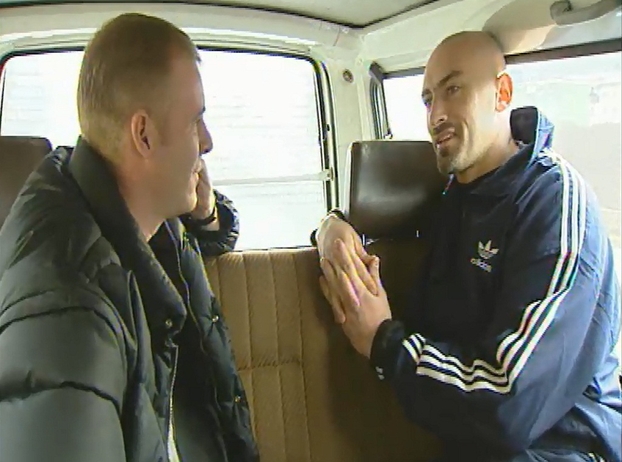 Ryle Nugent and Terry McHugh (1998)