Ahead of the 1985 Special Olympic Games trials for the tenpin bowling team took place in Stillorgan, Co. Dublin.
30 years ago 'Anything Goes' paid a visit to the Stillorgan Bowl where contestants for the Special Olympics were in training ahead of the games.
Dublin was the host of the European Special Olympic Games in the summer of 1985. Ahead of the event 'Anything Goes' presenter Kathy Parke visited the Stillorgan Bowl Alley where competitors were taking part in the trials for the events.
33 hopeful teams from all over Ireland were competing for a place on the Irish tenpin bowling team. Kathy met some of the contestants and asked them about their chances of qualifying for the events and what a place on the team would mean to them.
This report was broadcast on 23 February 1985.
'Anything Goes' was a young people's programme on RTÉ Television. The programme was first broadcast on 4 October 1980 and continued for 6 years.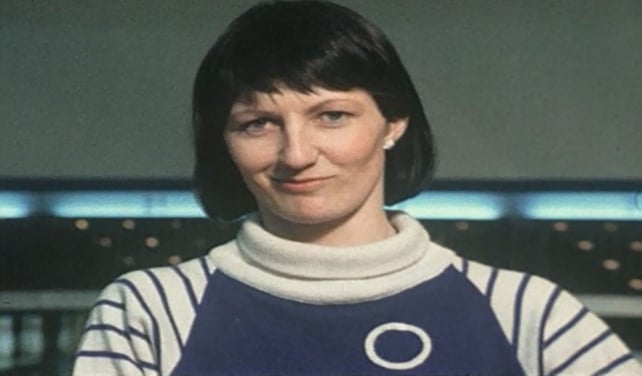 'Anything Goes' presenter Kathy Parke at the Stillorgan Bowl (1985)