Each year the postal service is put under increased pressure to deliver cards, letters and parcels in time for Christmas.
In 1971 about two million Christmas cards and letters passed through the main Dublin sorting office each day, up approximately 15% on the previous year. 10,000 parcels arrived daily from Britain and air parcels from the USA increased by around 30% on the previous twelve months.
Minister for Post and Telegraphs Gerry Collins expressed his appreciation to the staff on a visit to the sorting office. To cover the extra work load an additional 1,600 temporary workers were taken on in the Dublin postal district bringing the total staff to over 4,000 during the Christmas period.
The Minister also visited the telephone exchange, which had also hired additional staff for the Christmas period.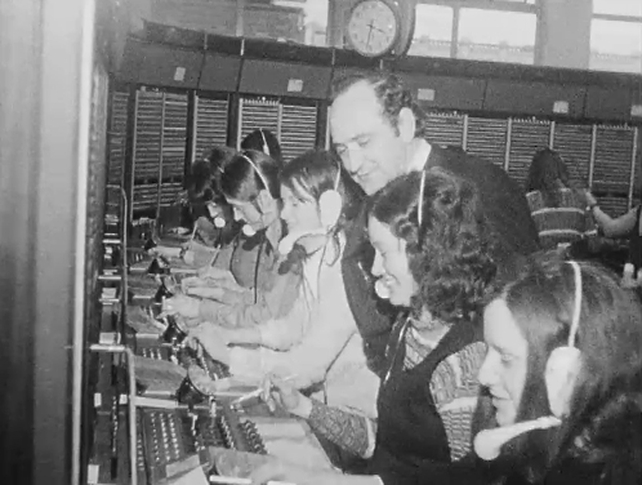 Telephonists at work (1971)
During the Christmas period over 200 telephonists will be on duty to deal with the thousands of calls that will be made.
An RTÉ News report broadcast on 21 December 1971.