Take a journey through the lives of bargemen and their connections to the canals they navigate, most especially the Grand Canal that connects Dublin with the River Shannon.
The last Guinness barge retired from active service along the canals in 1960 and there is scarcely any private commercial traffic now. This documentary captures the vivid memories of a generation of bargemen who describe life along the canals in the heyday of the working barge.
In this excerpt we hear from two bargemen who tell their stories of life and work on board the barges along the canal.
According to producer Breandán Ó Cíobháin, in an article printed in the RTÉ Guide to accompany the programme, the documentary deals with
the legends, lore, tales, songs, experiences of those who worked the barges.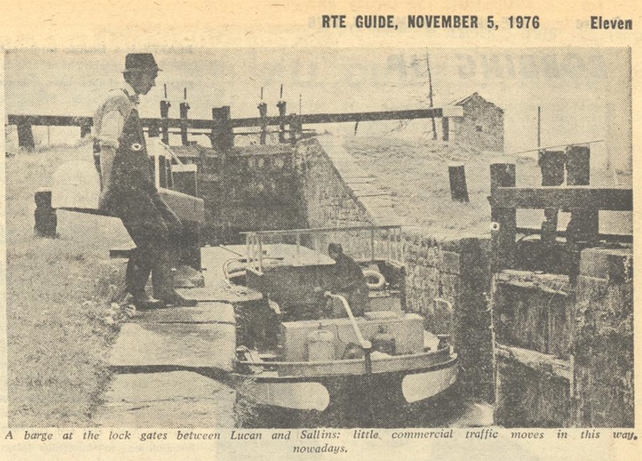 ~
The Bargemen, RTÉ Guide
'The Bargemen' was first broadcast on 7 November 1976.
The accompanying photo taken by Nevill Johnson shows a canal barge at Long's Place, Dublin.