Rehearsals for the Miss Ireland competition are taking place at the Burlington Hotel in Dublin, where 32 contestants chosen from 3,000 entrants from all over the country are competing to represent Ireland in the Miss World contest in London.
An Irish woman has yet to win the Miss World crown, although has consistently been placed in the final 15.
One of the contestants, 22 year old Rosemary Thompson, a hairdresser from Lisburn in County Antrim, is looking forward to the contest
It's a great experience for us all and even if we don't win, we always have the memory of it.
Former Miss Ireland Olivia Tracey advises the contestants to
Relax, have fun and be as confident as you possibly can be.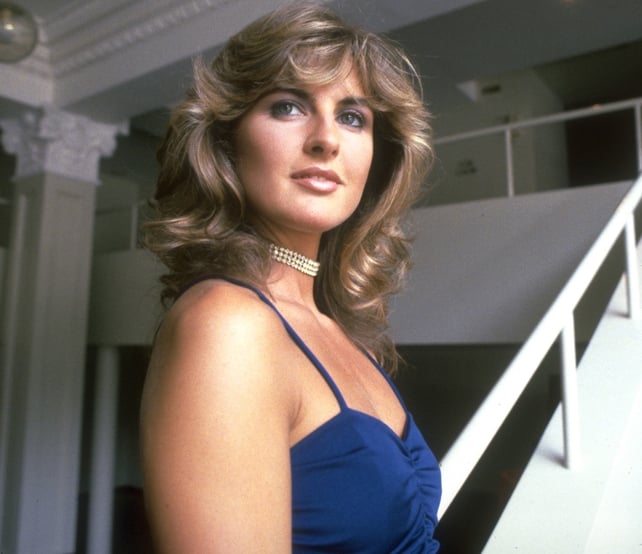 Olivia Tracey Miss Ireland 1984.
It's not just about having a pretty face and a good figure, a bubbly, feminine, friendly personality is also required. A potential Miss Ireland needs to be ladylike, have poise and confidence, and to be able to carry herself.
An RTÉ News report broadcast on 11 August 1986. The reporter is Alan McCullough.
Rosemary Elizabeth Thompson went on to win the title as Miss Ireland in 1986.