Chris de Burgh has reached the number one slot in the UK charts with the song 'Lady in Red'.
While Chris de Burgh has sold millions of records around the world, this is the first time that he has topped the charts in the UK. Commenting on his success Chris says
I think 'Lady in Red' is probably going to be a one-off.
An RTÉ News report by Michael Ronayne broadcast on 29 July 1986.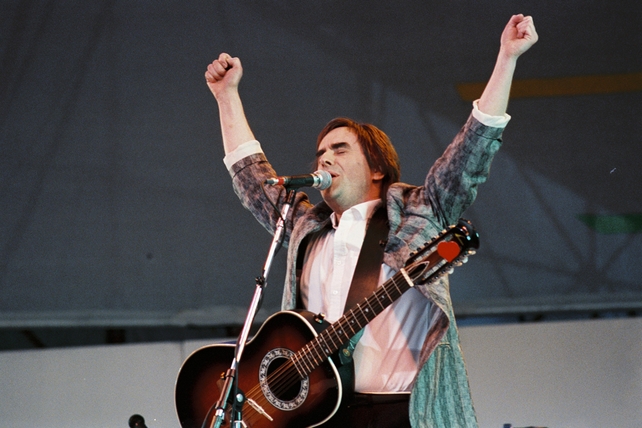 Chris de Burgh at 'Self Aid' (1986)