Vandals destroy mummified human remains in the vault of the oldest church in Dublin's north city.
Founded in 1095 St Michan's is home to around 80 mummified bodies. The human remains are preserved by dry-cold air in vaults underneath the church. On the night of 8 July 1996 smoke was seen billowing from one of the vaults.
The thieves took about forty corpses from their sealed coffins piling their bones in three foot high heaps apparently searching for valuables.
Canon David Pierpoint, vicar to St Michan's Church speaks to RTÉ reporter Joe Little about the vandalism perpetrated in the vaults.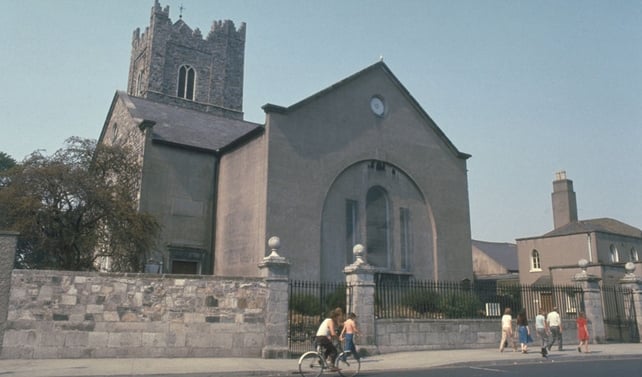 St Michan's Church (1976)
The Church attracts more than 20,000 visitors each year who come to see the preserved skeletons.
An RTÉ News report broadcast on 9 July 1996. The reporter is Joe Little.