Final preparations are under way for 'Self Aid', Ireland's biggest ever live concert at the RDS in Dublin held on .
'Self-Aid' was a charity concert with the objective of helping the unemployed. It did this by getting employers to pledge jobs and also accepted cash donations to help unemployment groups. Coinciding with the live concert a single was also release 'Let's Make It Work' to help raise funds for the cause.
30,000 people will pack the RDS for the 14 hour concert
On Saturday 17 May the entire event is to be broadcast live on RTÉ Television and on RTÉ Radio 2.
27 Irish bands will participate in the event including U2, In Tua Nua, Blue in Heaven and Bob Geldof.
As the concert goes on there will be telethon in RTÉ studios where volunteers will take job pledges and donations from the public and firms in an attempt to cut the jobless total of 230,000. RTÉ Producer Niall Matthews is confident of a positive outcome but would be reluctant to put a figure on the number of jobs created as a direct result of Self-Aid.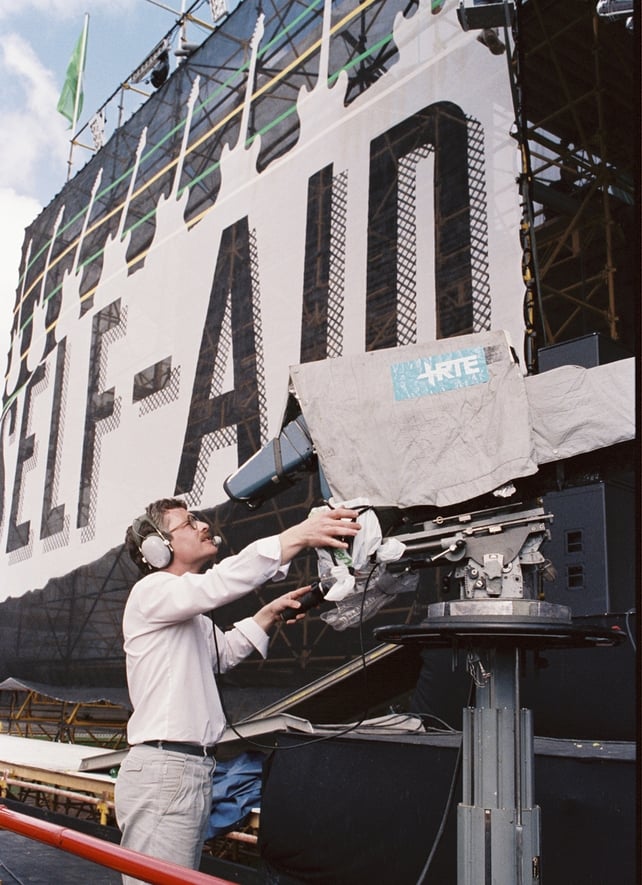 RTÉ cameraman at 'Self Aid' (1986)
Kieron Wood also speaks briefly to Bob Geldof about what he hopes Self-Aid will achieve. His reply is short and sweet "Jobs".
'Self-Aid' took place on Saturday 17 May 1986.
An RTÉ News report broadcast on 16 May 1986. The reporter is Kieron Wood.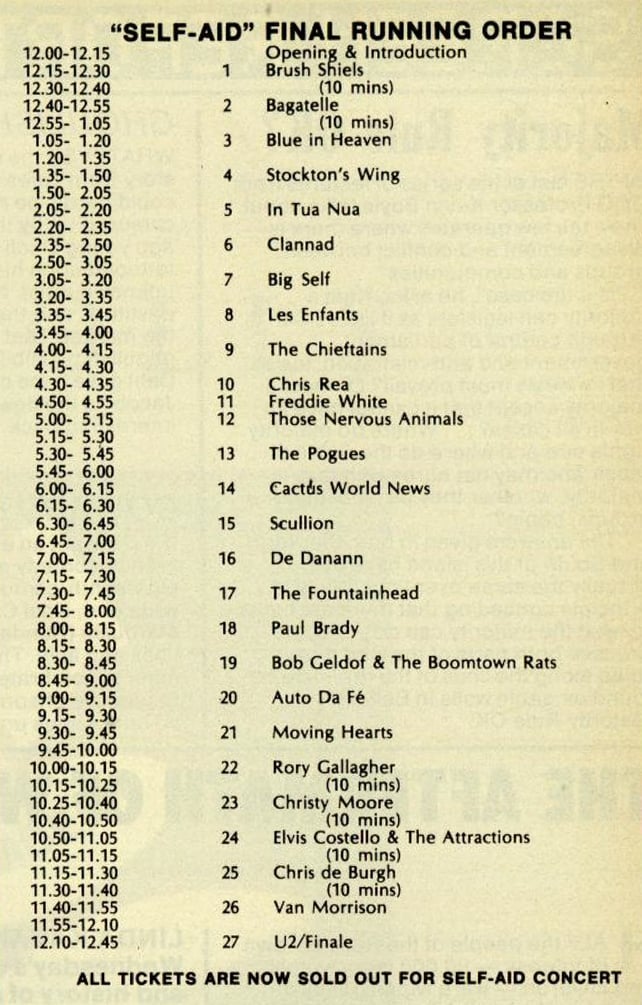 Self Aid Running Order printed in the RTÉ Guide 16 May 1986