Marking the 50th anniversary of the Easter Rising RTÉ Television and Radio broadcast a series of programmes commemorating the event. All the details are available in a special edition of the RTV Guide for Easter Week 1966.
A television advertisement for the RTV Guide (now the RTÉ Guide) announcing the main commemoration programmes ran in the lead up to Easter 1966.
This bumper edition of the RTV Guide allowed readers to plan their radio listening and television viewing throughout Easter week and was available for sale at newsagents throughout the country at a price of six pence. Printed on special quality paper the RTV Guide was stitch bound together with the cover and centre pages printed in colour.
Programmes included 'On Behalf of the Provisional Government' a series of seven programmes about the signatories of the proclamation, and the drama 'Insurrection' which will be rebroadcast on RTÉ One as part of the 100 years commemorations.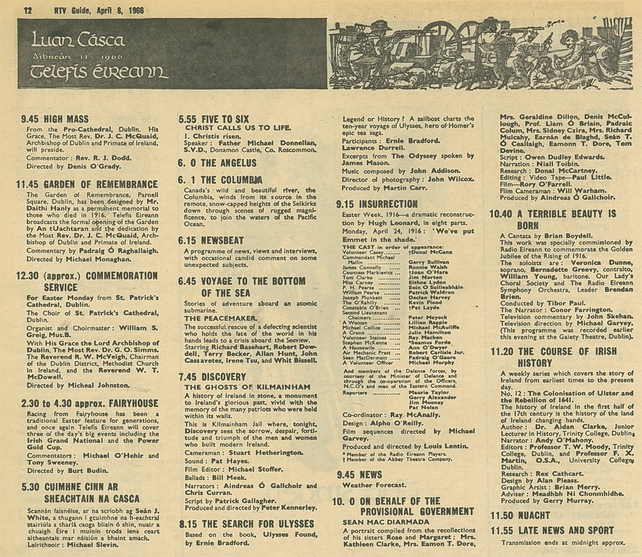 TV Listings from RTV Guide on Easter Monday 1966