John Zachary DeLorean one of the biggest names in the car world is putting Northern Irish industry on the map.
John DeLorean was the youngest ever vice-president of the General Motors giant in Detroit before resigning from this position due to personality and policy clashes. Using his own personal fortune he sought financial backing to fulfil his dream of manufacturing his own cars in his own factory. This search brought him to the Twinbrook Industrial Estate on the outskirts of Belfast.
The DeLorean DMC 12 car went on show to the general public at the Ulster Motor Show in Belfast. John DeLorean himself is present at the event and emerges from his iconic car to pose for photography.
The next step for the DeLorean DMC 12 is the American market.
If he can overcome all the obstacles in there and make the car a success he'll have further enhanced his reputation and give Northern Ireland industry a tremendous boost.
An RTÉ News report broadcast on 16 February 1981. The reporter is by John Deering.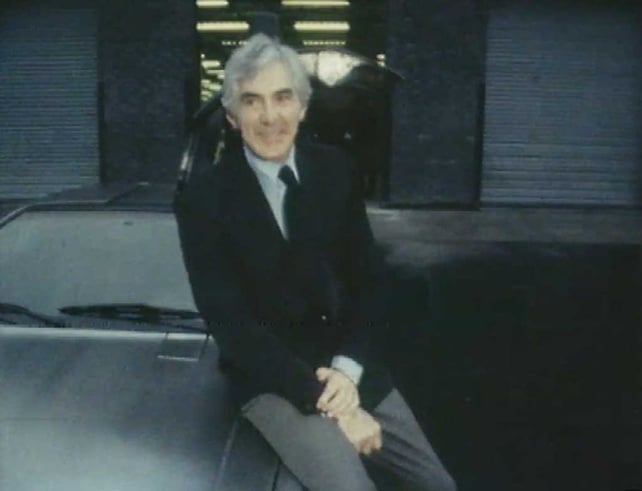 John Delorean in Belfast, 1981