An Taoiseach Séan Lemass announces plans for the 1916 Rising 50th anniversary commemoration ceremonies.
At a press conference of the 1916 Commemoration Committee Séan Lemass outlines the plans for official ceremonies to celebrate,
A great and decisive event in our history and to honour all the men and women living and dead who had the privilege of participating in it.
Joe Fahy reports that the ceremonies will cost the State about £128,000. A four-page programme sets out each of the events that will take place including: parades on Easter Sunday; the opening of the Garden of Remembrance on Easter Monday by President de Valera in the presence of 1916 survivors; and a 1916 Pageant in Croke Park.
At the press conference Taoiseach Séan Lemass also made a public appeal for survivors of the Rising to make themselves known, so that they can be issued with formal invitations to the ceremonies.
An RTÉ News report broadcast on 11 February 1966. The reporter is Joe Fahy.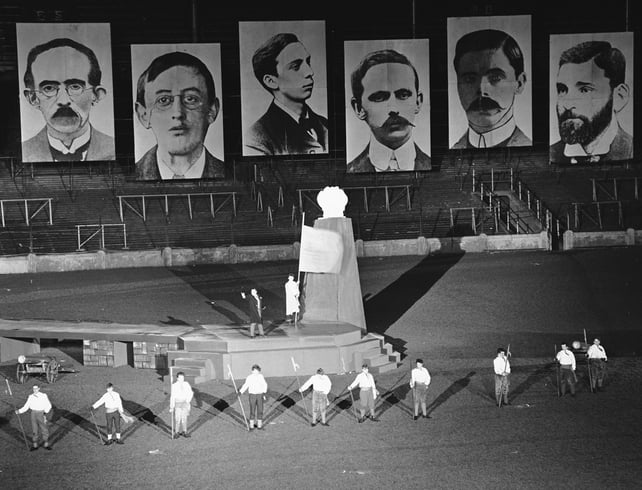 'Aiséirí' in Croke Park (Easter Week, 1966)
More on the 1966 Commemorations of The 1916 Rising
Our interactive map offers powerful accounts from women and men who lived through the Easter Rising in 1916. Visit www.rte.ie/1916