Three young Wexford 'Newsbeat' viewers plead for The Late Late Show to given an earlier slot.
'Newsbeat', presenter Frank Hall reads a letter from Marie, Bernadette and Ann, three children in Ferns County Wexford. They would like the 'Late Late Show' to be shown earlier in the evening because they have to go to bed in the middle of it. 'Late Late Show' presenter Gay Byrne responds
If we did have it at this time in the afternoon, what would we call it, the 'Early, Early Show'?
This sketch is followed by Maria Kinsella a teenage girl who is requesting a bus and a mini bus to bring people to dances in Rathmore. She threatens to go into RTÉ and pester Frank Hall until he does something for her.
Frank Hall replies,
I can't guarantee to undertake to provide bus services.
This episode of 'Newsbeat' was first broadcast on 29 January 1971. The presenter is Frank Hall.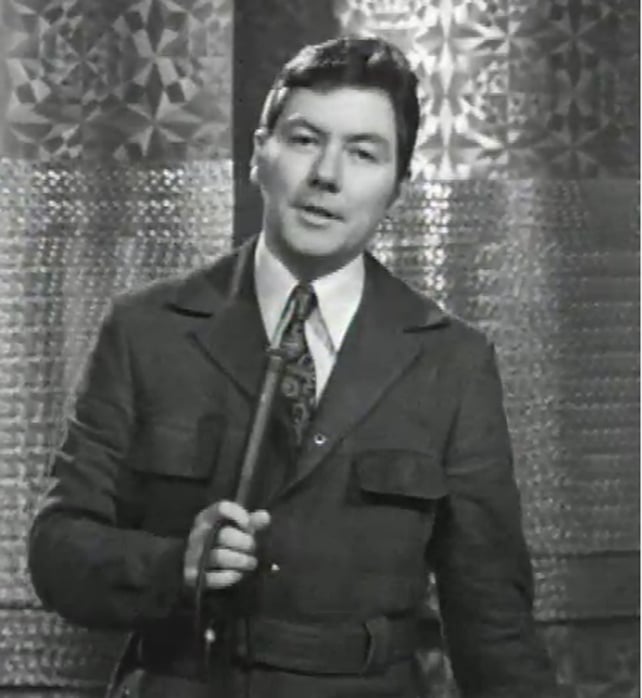 Gay Byrne in 1971