After more than a century, one of Dublin's most famous entertainment landmarks is to close its doors.
The Adelphi Cinema is to close on the 30 November 1995 after two final and free screenings of the films 'Gigi' and 'High Society'.
The Adelphi has played host to many stars of stage and screen since 1939. Live acts such as The Beatles, The Rolling Stones, Ella FitzGerald, Cliff Richard and Louis Armstrong have graced the stage.
The site on Middle Abbey Street in Dublin began its life as an iron foundry, then became a ballroom, and then the Adelphi itself was built as a classical cinema with one screen, with seats for 2,304 people. It wasn't until 1970 that it became a multi-screen complex.
You couldn't get a ticket from Friday to the following Thursday. It was always full.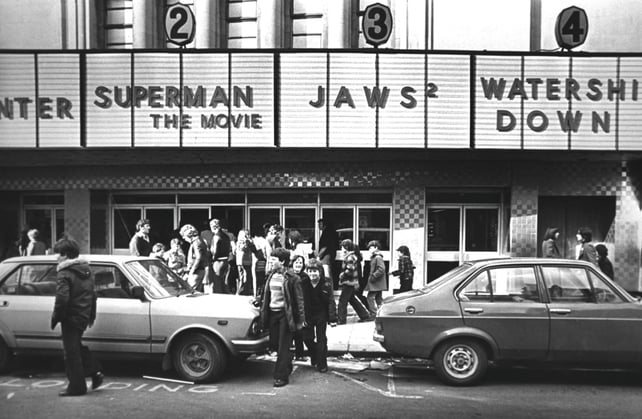 Adelphi Cinema (1979)
Reporter Colm Connolly speaks to Chief Projectionist Tony Foran, and Manager Larry Behan, who was born in the same month and year as the Adelphi opened, and he has spent 33 of its 56 years working in the Adelphi. Tony Foran talks about the "mystique" of the old days of cinema.
In the old days... while you were sitting waiting for the film to start, there was something mysterious about it.
The Adelphi is to be pulled down to make way for a car park.
An RTÉ News report broadcast on 29 November 1995. The reporter is Colm Connolly.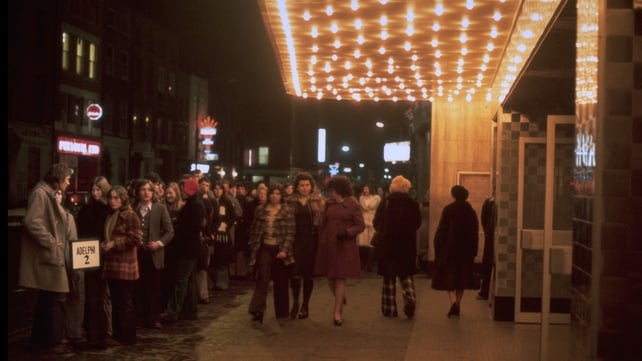 People Queuing Outside the Adelphi Cinema (1975)