The Divorce Referendum in Ireland was held on the 24 November 1995 and was passed by a small margin of 50.28% to 49.72%.
From the radio programme 'Review of the Year 1995' this report takes a look back at the lead up to the referendum and the final result with contributions from Archbishop Desmond Connell, Dr. Thomas Flynn, Michael Woods, Bertie Ahern, Richard Bruton, Rory O'Hanlon, Prionsias De Rossa, Úna Bean Mhic Mhathúna, and John Bowman. The report covers attitudes to divorce in the lead up to the referendum, reaction to opinion polls, polling day itself, and the final countdown to the Yes result.
Closing the report John Bowman comments
The new history is that Ireland has voted for divorce. It's perhaps a case of hello divorce, goodbye De Valera.
This programme was broadcast on 31 December 1995.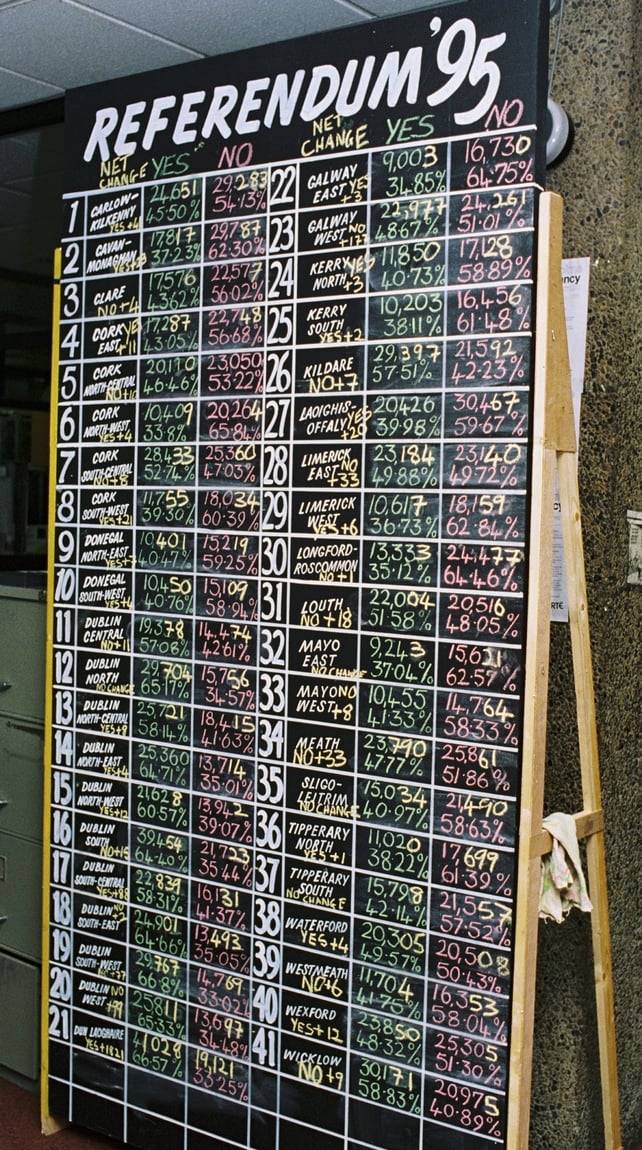 Divorce Referendum Results (1995)
The final result showed that Dublin South-West had the highest 'Yes' vote at 66.8% and Cork North-West had the highest 'No' vote with 65.84%.