A trip down memory lane in the village of Breaffy, near Castlebar, County Mayo.
Joe Malone was born in Breaffy, Co. Mayo, but left the west of Ireland behind for America. After 26 years working in the travel industry, including eight for Bórd Fáilte, he revisited his childhood home in the RTÉ Television series 'My Own Place'.
A man must come back. Half-way down the road of life is as good a time as any. I am from Mayo, the plane of the yew trees, and this is my home.
In this extract Joe Malone remembers the Brownes of Breaffy House, who had been in the area since the 16th century. He remembers the tall trees and high containing walls which kept children out of the grounds. Today the big house is a hotel Joe Malone's old school-teacher Andy McTeigue tells him about the last of the Brownes.
'My Own Place: Joe Malone's Mayo' was broadcast on 15 October 1975.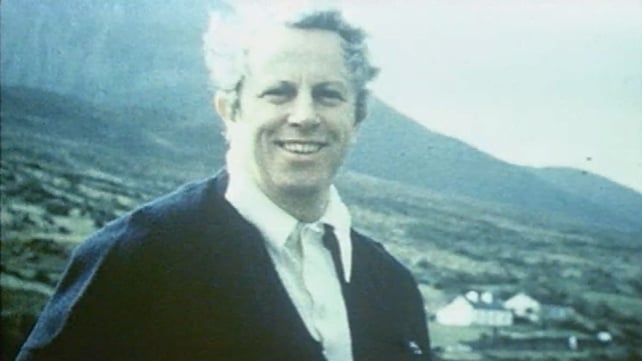 Joe Malone (1975)
'My Own Place' was a programme focusing on a different public figure and where they came from.