Irish martyr Oliver Plunkett was canonised by Pope Paul VI on 12 October 1975.
The Catholic Archbhishop of Armagh was executed for treason in England in 1681. There was a campaign for his canonisation throughout the 20th century which gathered momentum when it was claimed that a fatally ill Italian woman Giovanna Martiriggiano was miraculously cured in 1958. Her husband and Sr Cabrini Quigley from Donegal had prayed to Oliver Plunkett in the hospital and it was declared that Martiriggiano was cured through his intercession.
On the day of the canonisation in Rome, special ceremonies were held at St Peter's Church in Drogheda, a shrine holding Plunkett's relics. The Order of Malta brought about 800 disabled pilgrims to the church, each of whom were blessed with a relic. This RTÉ News footage shows the crowds outside the church, including the Minister for Defence, Patrick Donegan.
An RTÉ News report from 12 October 1975.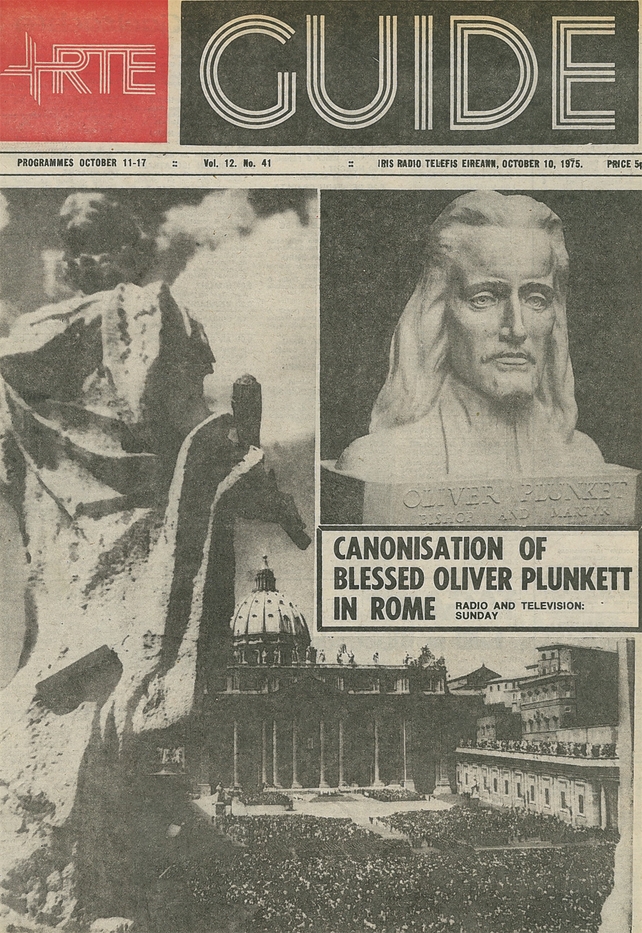 RTÉ Guide 10 October 1975