US President Richard Nixon made a visit to Ireland from 3 to 5 October 1970. However, for many he was not welcome due to US involvement in the Vietnam War.
President of the USA Richard Nixon visited Ireland from 3 to 5 October 1970. An anti-Vietnam war protest took place at the US Embassy in Dublin. The protesters marched down O'Connell Street through Dublin city and on to the embassy building in Ballsbridge, where they staged a peaceful sit-down protest. Those taking part in the protest sang 'We Shall Overcome', a song synonymous with the African American Civil Rights Movement and adopted by many of the civil rights protesters in Northern Ireland.

An RTÉ News report broadcast on 3 October 1970.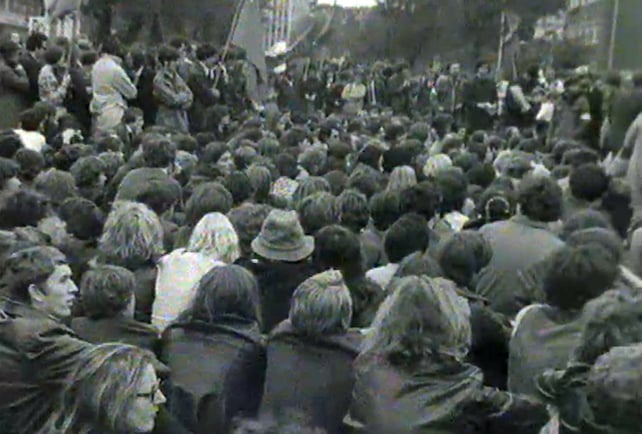 Protesters Stage Sit-in at US Embassy in Dublin (1970)