Ireland's 33rd County Preparing for championship football.
Reporter Marty Morrissey travelled to Ruislip to meet the London football team who were preparing to meet Leitrim in the 1997 Connacht Championship.
Senan Hehir originally from Clare and now a London selector describes his involvement with the GAA since moving to England 25 years ago. Senan's son Paul was born in London and Gaelic football is his number one sport.

It won't be too long before London eventually get the status that they deserve.
Aidan Creamer originally from Leitrim, Barry McDonagh from Fermanagh, Michael Hesnan from Monaghan now all playing for London give their views on the game ahead.
This report is taken from Sideline View broadcast on 29 May 1997.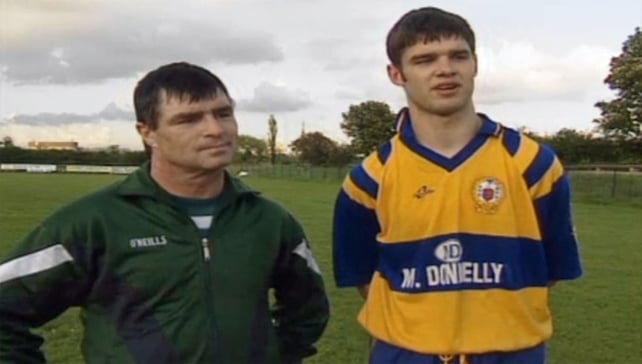 Senan and Paul Hehir