The rituals that ordain and order the pigeon fancier's world are captured by Margaret Gleeson's celebration of man and bird as all prepare for the race.
'Flights of Fancy – The World of the Pigeon Men' is a film about Dublin men who breed and race pigeons. The film follows Johnny O'Neill, Leo O'Rourke, Eddie Moore and Tony Kane as they prepare for one of the big pigeon races of the season when they compete with 2,000 other pigeon fanciers.
In this excerpt from the documentary, we see the clocks being set and sealed and the pigeons being released over 200 miles away.
The film was produced and directed by Margaret Gleeson with original music by Bill Whelan and performed by the RTÉ Concert Orchestra. The film is narrated by Des Perry.
'Flights of Fancy: The World of the Pigeon Men' was first broadcast on 9 April 1985.
In 2011/2012 this programme underwent extensive digital restoration and remastering by RTÉ Archives.
It was re-transmitted as part of RTE'S TV50 celebrations, marking 50 years of RTÉ Television, in 2012 on 22 October 2012.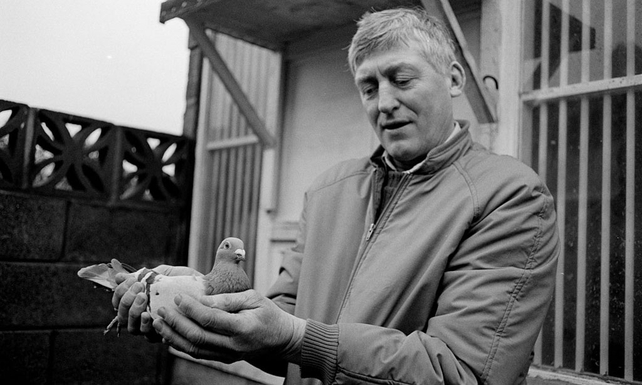 Leo O'Rourke