Ireland's first television newsreader Charles Mitchel read his last news bulletin.
Charles Mitchel had been incredibly popular with viewers since first appearing on the opening night of Telefís Éireann on 31 December 1961. His colleagues interrupted his last night on the air with this special tribute, looking back on his life and times from his youth as an actor to his years in RTÉ.
Charles Mitchel was born in Dublin in 1920. He was the first RTÉ personality to win a Jacob's award, at the first award ceremony held in 1962. The National Association for Deaf People gave him an award in 1973 for being the television personality who communicated best with the deaf.
Among the colleagues who wish him well in this tribute are fellow broadcasters Mike Murphy and Terry Wogan. After his retirement from RTÉ, Charles Mitchel continued to broadcast on radio, joining Drogheda's LMFM in 1989. He died in Dublin in 1996.
An RTÉ News report broadcast on 8 November 1984. The reporter is Colm Connolly.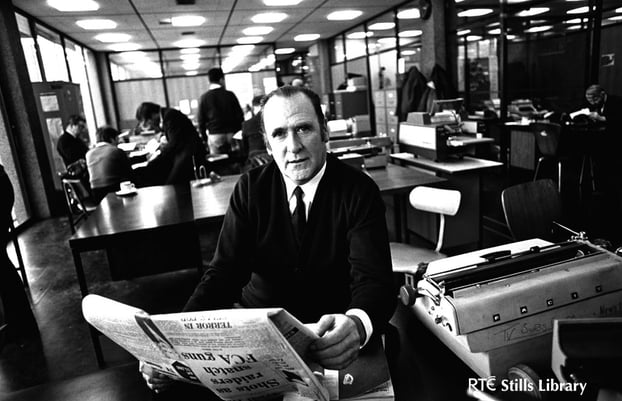 RTÉ Newsreader Charles Mitchel (1972)