The 1500th edition of 'News from Around the Country' was broadcast on 14 November 1979, making it Ireland's longest running solo radio show.
Listen to McDonald presenting the round up of regional news with Conor Brady on an earlier programme. McDonald interviews Noreen O'Keeffe of the Drogheda Fishery District about the previous night's poisoning of fish in the Knightsbrook River.
'News Around the Country' broadcast 10 June 1976.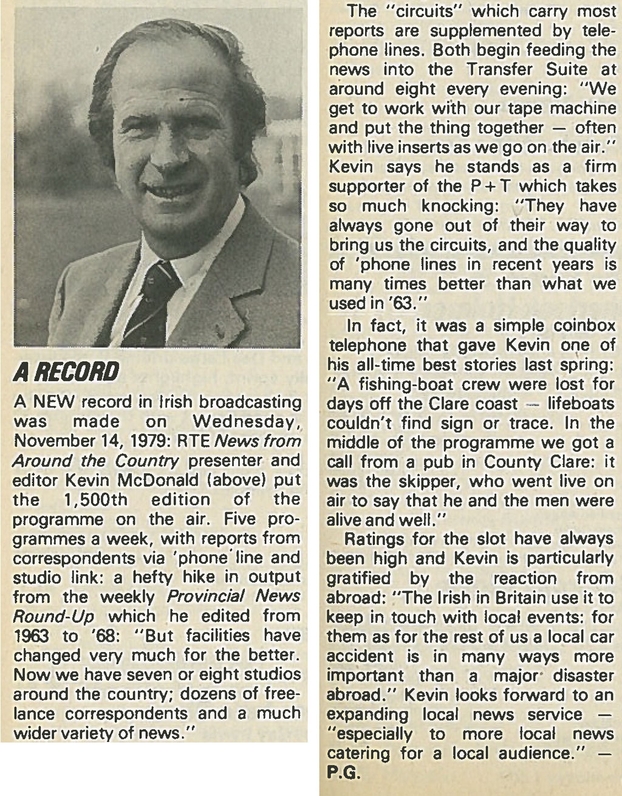 RTÉ Guide, 30 November, 1979, p21.