During the late sixties reports of sightings of monsters on the lakes of Ireland lead to a growing interest in the subject for both believers and sceptics.
Cathal O'Shannon investigated the phenomenon further for the programme 'Newsbeat' and visited some of the Connemara lakes where it had been claimed that sightings occurred.
The report shows "hunters of monsters" who spend weeks and months in search of evidence of the monsters. Amongst them is Captain Lionel Leslie, founder member of the Loch Ness Phenomenon Investigation Bureau, who describes some of the sightings of the monster. American Holly Arnold, Secretary to the Bureau, describes the work that she does at the Bureau, dealing with claims of sightings. Ivor Newby, a diver, talks about diving for evidence of monsters. Ted Holiday, author of 'The Great Orm of Lough Ness' (1968), talks about the time he has spent at Loch Ness and the phenomena of Loch Ness.
They have all swapped the "mists of Inverness-shire" for the "stormy, wet and wind-swept bogs of Connemara". They believe that there are possibly three lake monsters which inhabit the lakes of Lough Auna, Lough Gleann, and the Killary.
This episode of 'Newsbeat' was broadcast on 23 October, 1969.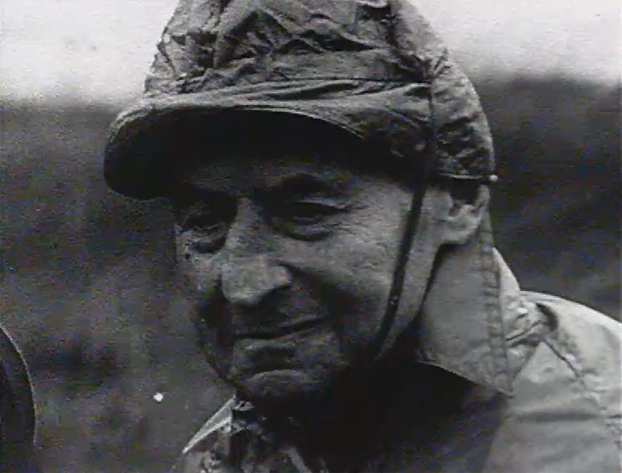 Captain Lionel Leslie