In 1994 the Inishowen Women of the Sea appeared on the television programme 'Nationwide'. Their story is one about a group of fishermen's wives who fight for better working conditions for their husbands.
Like the Army Spouses Association, this group of women are representing workers who can't mount their own campaign, due to the nature of their work.
Fishing is described as 'an unpredictable and dangerous occupation'. In the past two years, twenty three fishermen have died in work related accidents.
In Greencastle County Donegal for every job at sea, there are three related jobs on shore.
Eileen Magnier speaks to a number of these women of the sea including Tina Harkin, Marion Doherty, Kathleen Furlong, and Maeve McCleneghan, who tell us about the working conditions of their husbands at sea, and the challenges they face.
They are fighting to preserve the fishing industry and way of life.
This report for 'Nationwide' was broadcast on 16 October 1994 and is introduced by Michael Ryan. The reporter is Eileen Magnier.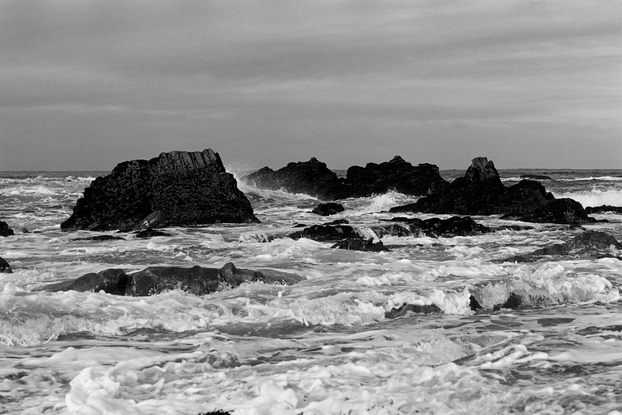 Sea off Inishowen peninsula, County Donegal (1974)