Sharks caught by a fisherman off the coast of county Clare.
Clare man claims to be the only man in Europe to have caught a shark with a rod and line fishing from the shore.
Angler John (Jack) Shine landed a 46 lb porbeagle shark using a rod and line on the shore at Ballyreen near Blackhead in County Clare. He has already caught around fourteen or fifteen of these sharks off the Clare coast.
According to Mr Shine, it is unusual to catch shark off the Irish coast or for that matter anywhere else in Europe. While it is common to catch sharks off boats, it is not so common to catch sharks offshore. Mr Shine has proven that it is possible to catch shark from the shore using mackerel bait.
It is supposed to be unknown outside of Australia or Florida.
He describes the shark he has caught as having a great set of teeth but doesn't see it as dangerous.
An RTÉ News report broadcast on 3 July 1964.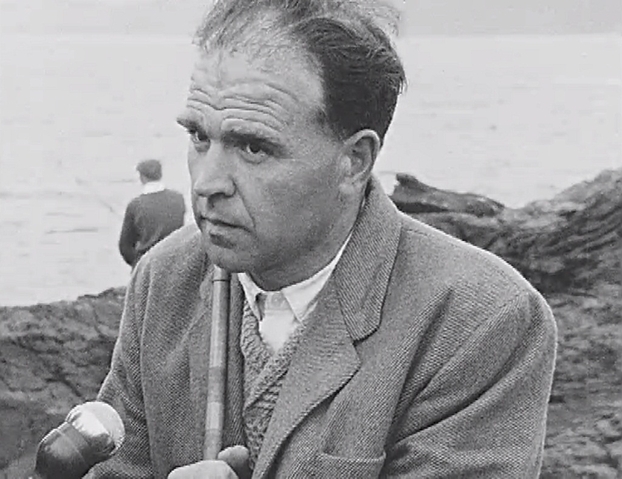 John Shine, Angler (1964)