In 1964 actor Richard Harris appeared on the programme 'Newsbeat' and chatted to reporter Arthur Quinlan about his career to date.
Quinlan describes Harris as an overnight success in the film industry. Harris resents this comment arguing that he has been acting and working towards this success for years. Harris talks of his contemporaries, Peter O'Toole and Albert Finney, and how it is fashionable to be an Irish actor in the English arts scene. He also talks about waiting to christen his child in Ireland.
This interview was broadcast on 'Newsbeat' on 8 October 1964.
Richard Harris was born in Limerick city in 1930. In 1963 he had his first starring role in the film 'This Sporting Life' for which he won the best actor award at the Cannes Film Festival, and was nominated for an Academy Award. In 1990 he was nominated for an Academy Award for a second time for his role in the film 'The Field'. He died in 2002.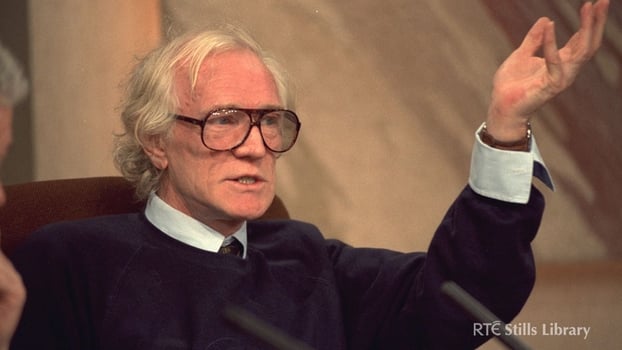 Richard Harris on The Late Late Show, 1990.