On 25 August 2009 Senator Ted Kennedy (1932-2009) died. Ted Kennedy was the last in the line of the Kennedy dynasty in US politics.
In this RTÉ News report from 26 August 2009 Conor Hunt reports on the reaction to Ted Kennedy's death in Ireland.
Political tributes were led by the Taoiseach Brian Cowen who recognised Ted Kennedy as a great statesman and US ally to Ireland. Cowen also acknowledged the role played by Senator Kennedy in the formative days of the peace process.
Ted Kennedy was a great friend to Ireland.
Former Taoiseach Bertie Ahern echoes these sentiments recognising the importance of the friendship which Kennedy offered Ireland.
I think for Ireland, we had a friend in the highest place.
Former Irish Ambassador to the US, Sean Donlon, also paid his respects commenting that no matter who the US President was they always paid attention to Ted Kennedy.
Deputy First Prime Minister in Northern Ireland, Martin McGuinness, further reinforced Kennedy's role in the peace process.
President Mary MacAleese also paid tribute acknowledging his role on subjects of Irish immigration in the US and the peace process.
Senator Kennedy's death will be greeted here with a great sense of sadness because of his long-standing affection for this country and his role, not just in the peace process but also in other issues, including immigration.
An RTÉ News report broadcast on 26 August 2009. The reporter is Conor Hunt.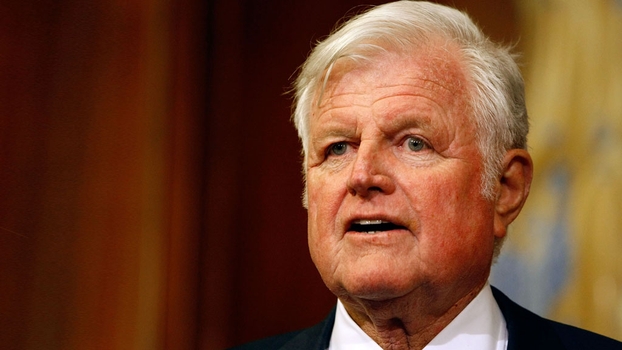 Senator Ted Kennedy (1932-2009)