Artist and photographer Nevill Johnson is the special guest on the Marian Finucane Show on 22 July 1983.
In this extract from the interview Johnson talks about his book 'Dublin, the People's City' and how the collection of photographs which now form the 'Nevill Johnson Collection' came about.
During 1952 and 1953 Johnson documented the architecture and people of Dublin city in a collection of over 1,500 photographs. The images of tenements, markets, shops and children's street games, provide a valuable social record of the everyday lives of ordinary Dubliners at the time.
Johnson describes the book as "a labour of love" and felt that it was necessary to document a changing Dublin. He also advocates the need for a "registered photo archivist" for all cities.
The full collection of photographs is held in the RTÉ Archives.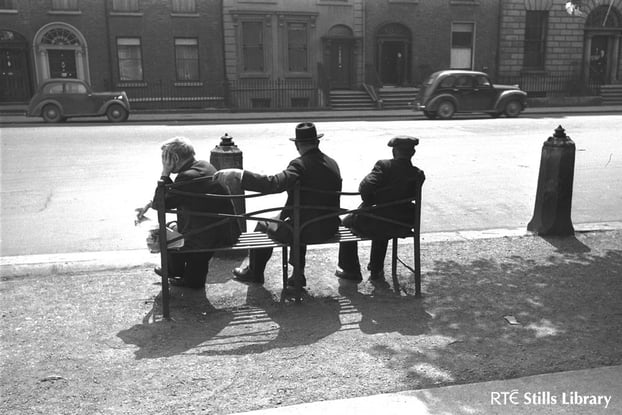 Nevill Johnson Collection: 3 Men on a Bench at Stephen's Green, Dublin