Ireland fans ready for game three at the World Cup Finals at the Giants Stadium in New Jersey.
The Republic of Ireland would be facing Norway at the venue where they had beaten Italy 1 - 0 in their first match ten days earlier. The Irish team team were leaving the heat of Orlando, where they had lost 2 - 1 to Mexico on 24 June.
The last of the Irish fans arrived in John F Kennedy Airport on 27 June 1994. In New York the Irish bars have been doing a roaring trade during the World Cup. Dermot Doran of Doran's Bar says it's been like five St Patrick's Days in a row.
Fans have also found themselves running out of money. Charley Swords of Bank of Ireland has dealt with about 150 people.
An RTÉ News report broadcast on 27 June 1994. The reporter is Paul Reynolds.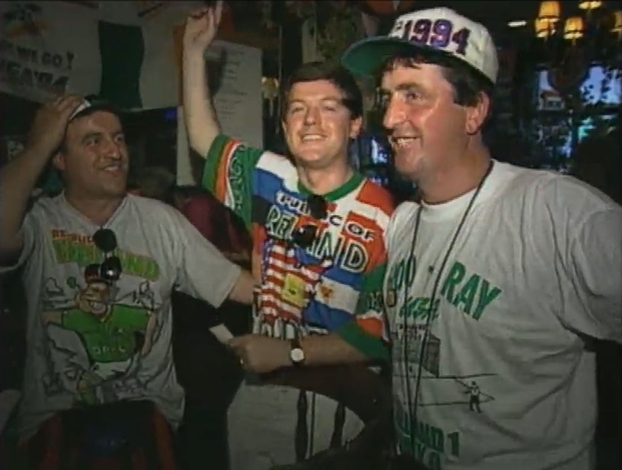 Irish fans in New York bar (1994)