Colin Montgomerie is back to defend his Irish Open title but hopes are high that an Irish player might win for the first time since 1982.
Robbie Irwin is in Fota Island to preview the Irish Open. Pádraig Harrington is probably Ireland's best hope of having a home player win the Irish Open since John O'Leary's victory in 1982. Harrington is pragmatic about his chances based on form in past Irish Opens.
I am good enough to do it if things go right this week bu obviously things have to go right.
Colin Montgomerie, who won the title the previous year, also at Fota is optimistic about his chances of winning again. Spanish golfer Seve Ballesteros has enlisted Fota Island club member Paul Hughes to caddy for him.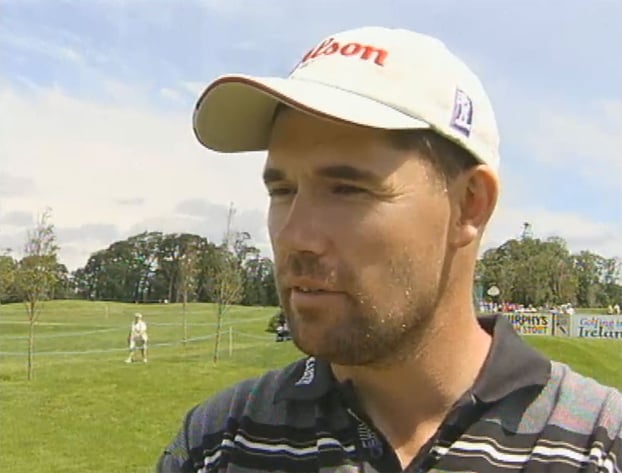 Pádraig Harrington
An RTÉ News report broadcast on 26 June 2002. Reporter Robbie Irwin