On 19 March 1999 the High Court gave the go-ahead for a controversial dual-carriageway to be built through the Glen of the Downs in County Wicklow.
Eco warriors had been protesting for the last two years at the cutting down of trees to allow for the road to be widened. They had set up a camp at the site in 1997, with some of them living in tree houses. But the High Court found that public access to the nature reserve would not be threatened by the development, though it agreed with the protestors that the land should not have been bought by compulsory purchase.
Carole Coleman reports from the Four Courts on 19 March 1999. The eco warriors are claiming victory and say they will not be leaving the Glen of the Downs. Flor McCarthy reports from Wicklow, where there is a sense of disappointment in the camp. Local businesswoman Georgina Byrne welcomes the ruling, saying that the road is needed. She says that the majority of the protestors are from different countries and it is no concern of theirs.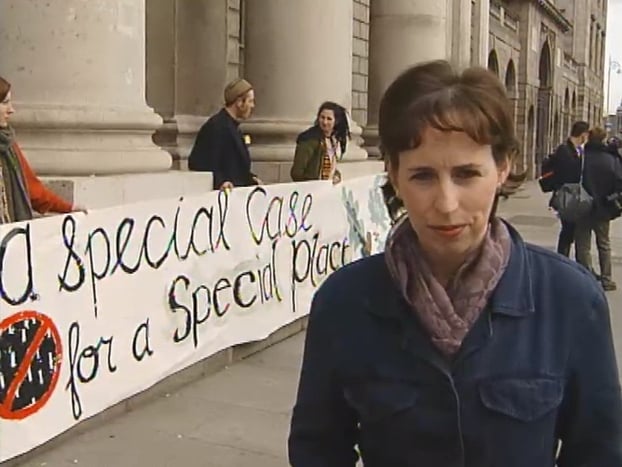 Carole Coleman outside the Four Courts, Dublin