5 March 1984 was a defining moment for the UK mining industry and marked the beginning of a year long strike.
This report from 'Today Tonight' looks at the background to the miner's strike and the fight for the right to work and the right for mining towns to continue to exist.
Arthur Scargill, President of the National Union of Mineworkers discusses the 1974 agreement 'Plan for Coal'. The 'Plan for Coal' was established after the Government, the Coal Board and the mining trade unions had examined the industry's prospects. Major investment was planned for the industry. By 1984 this agreement was seen by many as obsolete and Ian McGregor, Chairman of the National Coal Board, announced plans to axe 20,000 jobs and close 20 pits, as part of the first stage in a major run down of the mining industry. Scargill sees this decision as the spark for the miner's strike as miners now fight for the right to work. The strike would continue for a year.
Political correspondent Glyn Mathias also provides some background to the strike.

This report from 'Today Tonight' was broadcast on 19 July 1984.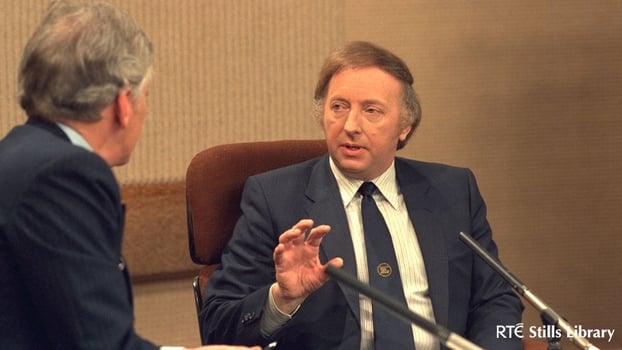 Arthur Scargill with Gay Byrne on The Late Late Show (1985)