A day spent with Sligo based RTÉ News correspondent Tommie Gorman.
'Down the Tube' reporter Eithne Hand sets out with Tommie Gorman to get an insight into his working day. One of six regional RTÉ correspondents he operates from the Sligo studio. Starting at an early morning meeting at RTÉ Sligo studio there are stories to be covered on planning regulations, slot machines, soldiers wives, and a salmonella outbreak in Donegal.
Tommie Gorman talks about his love for journalism. His working day is dependent on the team he works with from studio secretary Catherine MacConville to his camera crew Tony Cournane and Michael Walsh, and technician Jim Gartlan.
This episode of 'Down The Tube' was broadcast on 20 February 1989. The reporter is Eithne Hand.
'Down the Tube' was a television series about television broadcast from 1988 - 1989. Presented by Marian Finucane a panel of guests would discuss television programmes broadcast that week on one of the channels available in Ireland. The programme also contained reports about television production.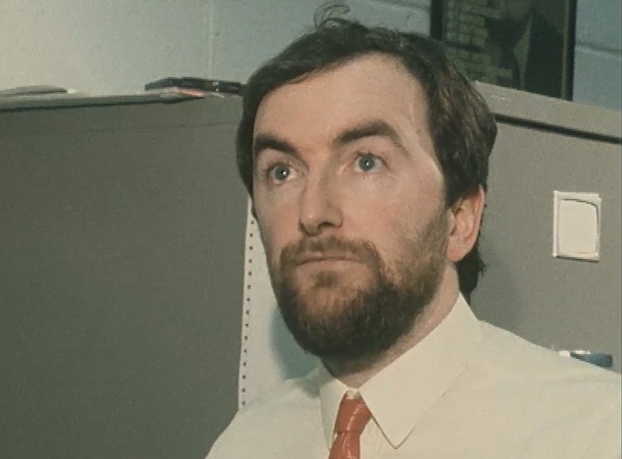 Tommie Gorman (1989)