'Riverdance' kicks off its 20th anniversary tour today in the University of Limerick Arena as part of the Limerick City of Culture programme. The phenomenally successful dance show began as an interval act for the 1994 Eurovision Song Contest, broadcast from the Point Theatre in Dublin by RTÉ. It was later expanded into a full-length show and has been touring the world ever since. The dates in Limerick are a homecoming for its composer Bill Whelan, who was born in the city.
Bill Whelan talks to Miriam O'Callaghan about his childhood in Limerick in this interview from 'Miriam Meets'.He was raised in Barrington Street, near where the McCourt family lived as recorded in Frank McCourt's memoir, 'Angela's Ashes'. Both his parents were heavily involved in music and he grew up listening to a wide range of styles at home: "I recognised quite early that there was something about music that I just couldn't resist and that stayed with me all my life".
'Miriam Meets Shay Healy and Bill Whelan' was broadcast on 20 June 2010.
The photo above shows Bill Whelan during the recording of RTÉ Television's 'The Johnny Logan Special' in September 1980. The photographer was John Rowe. © RTÉ Archives 2269/006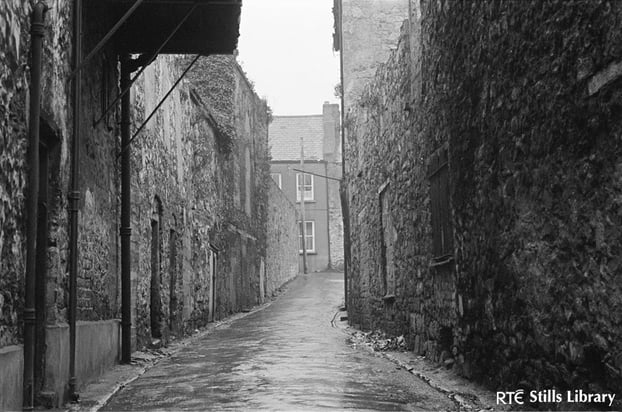 This photo of a laneway in Limerick City was taken by Des Gaffney in 1968. © RTÉ Archives 2156/070